Zorin is an Ubuntu-based Linux distribution operating system for PCs. I know some fellows will be surprised why I am writing about Linux here, but you'd be surprised to know that I am hardcore Linux user. Don;t get me wrong, though, Windows is a great operating system, but sometimes, there is more to just doing word processing or making graphical designs or surfing your favorite websites and social media. There is the need for protection and privacy, and trust me, Windows aren't Three the number 1 choice of OS, especially with this recent increase of Cerber3 Ransomware attacks. Open source Linux-based operating system is the best alternative for fellows who care immensely and are meticulous about their security and privacy online.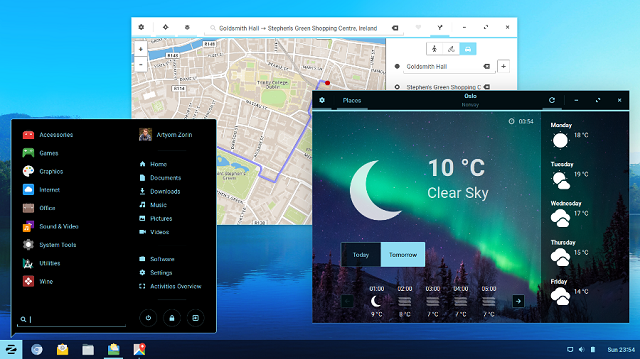 Zorin offers the many inbuilt system apps with extensive improvements which all runs together to give the user a faster and more powerful and secured PC. With its Linux Kernel version 4.4, Zorin OS 12 now works with even more PCs and at an improved performance enhancements and security. Above all, it'll be delivering supports and updates till the next 5-6 years.
By focusing on one improvement at a time, the support improvements will be made biennially, says the Zorin Team. These updates and improvements will include incremental upgrades and improvements to the built-in apps, support for new hardware and of course security patches and fixes.
1. Google Drive, which is integrated with the file browser, and this integration enables Google users to easily access their cloud storage without any complex or special setup.
2. Zorion supports Mozilla Firefox, but Ultimate version.
3. The Zorin Desktop 2.0 desktop environment can be customized to look more like GNOME or even the MacOS (for Ultimate-version only).
4. The desktop also surpports some cool gesture like
a
. 3+ finger pinch opens the Activities Overview
b. 4 finger drag (up or down) switches workspaces
c. 3 finger hold & tap switches between apps
To get the Zorin 12 OS, visit the download page here, and if you're a new user to Zorin but would love the OS, I suggest you go for the Free Core Edition, and if you want extra features, you can upgrade with £15.