Some illegal activities that some people engage themselves in just to get money online are just too obvious but yet most people still fall prey or victim of these nefarious acts out of nothing else but ignorance and deformation. There has been several warning by Techvillz.com advising her readers to be aware of links the click on or sites they visit, or apps and files they download online, even coupons they use while online.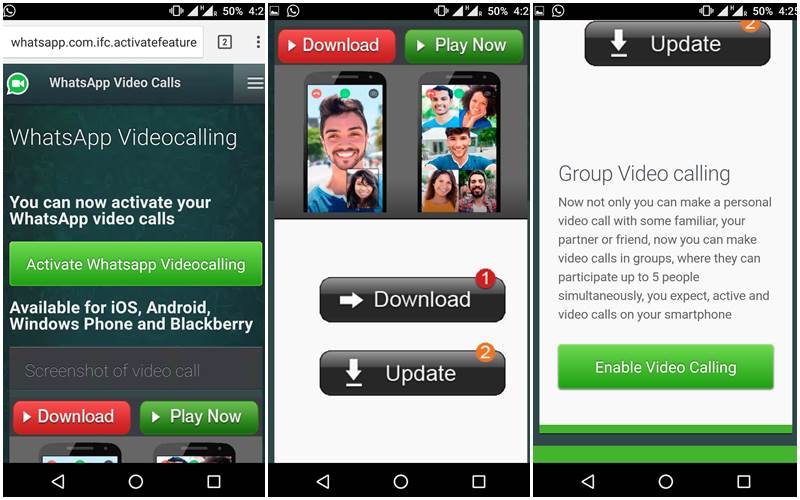 Over the weekend, there has been a malicious link being pass around the web, mostly in WhatsApp groups, asking group participants to click on it and join another Whatsapp Group Video Chat, or Inviting hem to try out the new Whatsapp Video Calling. Please kindly ignore such messages, and also inform the sender of such message to stop doing so, because it is A pure Scam.

If you have a good and premium anti-virus program installed on your PC, try opening the link and try opening the link, you ill see a warning like the one shown in the screenshot below
Please inform your friends and loved ones about this, You could be saving them from falling a victim and then telling stories that touch the heart. Whatsapp recently rolled out Video call feature for its beta testers, you can enjoy the video call by joining the beta testing program. Besides, WhatsApp has officially made video call available to everyone, all you have to do, is visit Google PlayStore with your Android Phone, or whatsapp.com/dl from any other device and get the latest update so as to enjoy the latest video call feature.